Baseus CCALL-ML02 Grain Car Charger 3.1A White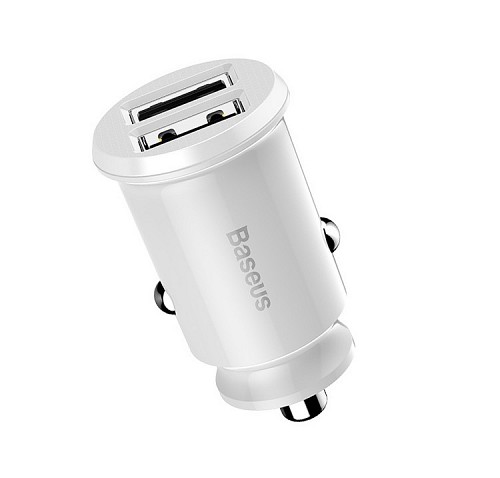 Baseus CCALL-ML02 Grain Car Charger 3.1A White
Baseus CCALL-ML02 Grain Car Charger 3.1A White

Mini design! Get rid of complicated design saving precious space in a car. It can't be any small
Almost invisible! Only 0,9 cm above the port. It's not protrusive and no hand interfering when is installed in a car.
2 USB output ports = charge 2 devices simultaneously.
Charger shell is made from high-quality materials - PC and ABS.
Many levels of protection! Over-current, over-power, over-voltage, over-charge, over-discharge, overheat, short-circuit, and electromagnetic field protections.
Intelligent management chip! Adjusting optimal current to specific devices.
LED light – Soft blue power indicator makes charger more convenient to use in the night time
Material: PC + ABS
Ports: 2 x USB
Input: DC 12 - 24V
Output: 5V/3.1A (max)
Additional features: LED light
Size: 3,7 x 2,3 x 2,3 cm
Weight: 13 g